NASA's OSIRIS-REx mission transferred first asteroid sample successfully, now secure in clean room
NASA's OSIRIS-REx (Origins, Spectral Interpretation, Resource Identification and Security – Regolith Explorer) mission successfully delivered a capsule containing rocks and dust collected from the asteroid Bennu to Earth on Sunday, landing in a targeted area of the Department of Defense's Utah Test and Training Range near Salt Lake City at 8:52 a.m. MDT (10:52 a.m. EDT). According to NASA, this achievement marks the first American asteroid sample return in history, which will aid in our quest to better understand the origins of our solar system.
One of the critical tasks after the capsule's landing was to establish a "nitrogen purge" to ensure the sample's purity for scientific analysis. Nitrogen, being chemically inert, prevents earthly contaminants from affecting the precious sample.
The Bennu sample, estimated to be around 8.8 ounces or 250 grams, will be transported to NASA's Johnson Space Center in Houston for further examination. Curation scientists will carefully dismantle the canister, weigh the sample, and create a record of the collected rocks and dust. Samples from Bennu will be distributed to scientists worldwide for in-depth research.
This achievement can offer an unprecedented opportunity to explore the mysteries of our solar system. The knowledge gained from the Bennu sample will help scientists better understand planet formation, the origins of organics, and the role of water in the development of life on Earth. Moreover, studying asteroids like Bennu can enhance our preparedness for potentially hazardous celestial bodies that could impact our planet.
NASA Administrator Bill Nelson congratulated the team, highlighting the significance of the mission.
"Congratulations to the OSIRIS-REx team on a picture-perfect mission – the first American asteroid sample return in history – which will deepen our understanding of the origin of our solar system and its formation. Not to mention, Bennu is a potentially hazardous asteroid, and what we learn from the sample will help us better understand the types of asteroids that could come our way," Nelson said.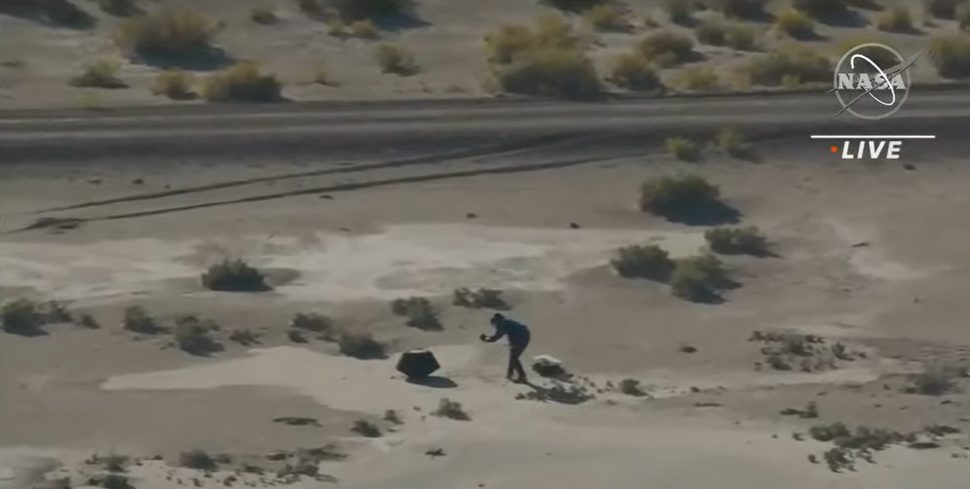 "With OSIRIS-REx, Psyche launch in a couple of weeks, DART's one year anniversary, and Lucy's first asteroid approach in November, Asteroid Autumn is in full swing. These missions prove once again that NASA does big things. Things that inspire us and unite us. Things that show nothing is beyond our reach when we work together," Nelson added.
Dante Lauretta, principal investigator for OSIRIS-REx at the University of Arizona, Tucson said, "Today marks an extraordinary milestone not just for the OSIRIS-REx team but for science as a whole."
According to Lauretta, successfully delivering samples from Bennu to Earth is a triumph of collaborative ingenuity and a testament to "what we can accomplish when we unite with a common purpose."
"But let's not forget – while this may feel like the end of an incredible chapter, it's truly just the beginning of another. We now have the unprecedented opportunity to analyze these samples and delve deeper into the secrets of our solar system," Lauretta added.
For Rich Burns, project manager for OSIRIS-REx at NASA's Goddard Space Flight Center in Greenbelt, Maryland this was the World Series, ninth inning, bases-loaded moment, and this team knocked it out of the park.
Traveling at 27,650 mph (44,500 kph), the capsule entered into the atmosphere at 10:42 a.m. EDT (8:42 a.m. MDT), off the coast of California at an altitude of about 83 miles (133 kilometers). It landed on the military range in 10 minutes. Along the way, two parachutes successfully deployed to stabilize and slow the capsule down to 11 mph (18 kph) at touchdown.
"The whole team had butterflies today, but that's the focused anticipation of a critical event by a well-prepared team," Burns added.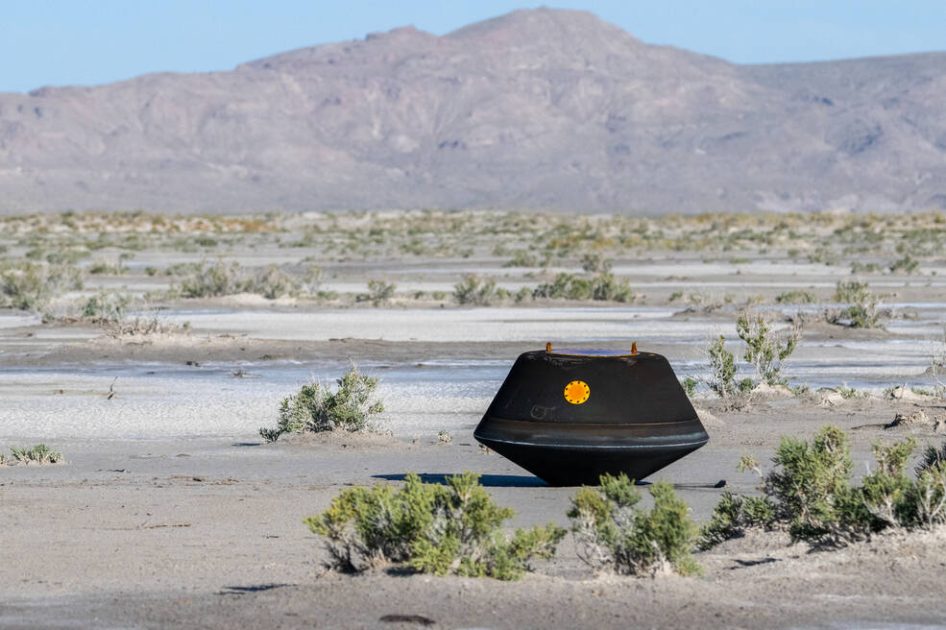 Radar, infrared, and optical instruments in the air and on the ground tracked the capsule to its landing coordinates inside a 36-mile by 8.5-mile (58-kilometer by 14-kilometer) area on the range, according to NASA. Within several minutes, the recovery team was dispatched to the capsule's location to inspect and retrieve it. The team found the capsule in good shape at 9:07 a.m. MDT (11:07 a.m. EDT) and then determined it was safe to approach. Within 70 minutes, they wrapped it up for safe transport to a temporary clean room on the range, where it remains under continuous supervision and a nitrogen purge.
The OSIRIS-REx mission, which began in 2016, has involved the efforts of hundreds of individuals who have remotely directed the spacecraft's journey, from its launch to its arrival at Bennu, sample collection, and the return trip to Earth. With the successful delivery of the Bennu sample, the mission has entered a new phase of scientific exploration. The mission was officially extended in April 2022, with a new name – OSIRIS-APEX (OSIRIS-APophis EXplorer).
The extended OSIRIS-REX mission includes exploring asteroid Apophis, another asteroid roughly 1,200 feet (about 370 meters) in diameter. Apophis is a potentially hazardous near-earth asteroid with a diameter of 370 metres. Astronomers have expected to pass the asteroid within 20,000 miles (32,000 kilometers) of Earth in 2029, providing them a better opportunity for a close-up study.
---
The OSIRIS-REx mission involves collaborative efforts from various organizations. NASA's Goddard Space Flight Center manages the mission and ensures its safety. The University of Arizona leads the scientific team, Lockheed Martin Space built the spacecraft, and Goddard and KinetX Aerospace handle navigation. Sample curation occurs at NASA Johnson Space Center. The mission includes international partnerships with CSA and JAXA. OSIRIS-REx is the third mission in NASA's New Frontiers Program, managed by NASA's Marshall Space Flight Center.